Addis Ababa is definitely a place you want to cross off your bucket list. Known as one of the finest tourist destinations in Africa, the Ethiopian capital offers an array of splendid experiences unrivaled by other cities. As the 3rd largest city in Africa, Addis Ababa is a renowned commercial hub and is home to the African Union. The city sits at over 2,665 meters in elevation with pleasant weather to complement its beauty.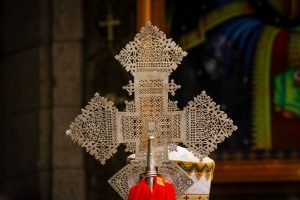 There are many attractions available in Addis Ababa, from the amazing local and international dishes, amazing museums, ancient historical churches to freshly made coffee. This extraordinary city never runs out of options to keep tourists engaged and awed at the same time. Some of the best things to see and do in Addis Ababa are:
1. St. George's Cathedral and Museum
St. George's Cathedral is one of the oldest and renaissance churches in Ethiopia. The church has an amazing history also regarded as one of the most iconic places of worship for both locals and tourists alike. The church is located on a hill overlooking the Menelik II Square. The church is custodian to a number of ancient historical text and religious writings of significant importance. You can explore inside the cathedral and view the amazing arts and paintings portraying the Bible and Ethiopian history. A fee of around 100 ETB is required if you are to access the nearby historical museum and see the magnificence of the church.
2. Addis Mercato (Market Place)
The phrase 'Mercato' is translated from an Italian word meaning market. As the name implies, Addis Mercato is truly one place to see in Addis Ababa. Known as one of the largest open-air markets in Africa, Addis Mercato is chaotic and crowded with traders and buyers always busy exchanging values. There are diverse sections of the market selling different items from foodstuffs, clothes, souvenirs and so on. You can find anything you want here for a reasonable price, just know how to haggle and if you don't, you can always use the help of a native, someone who understands Amharic (the local tongue) to help you.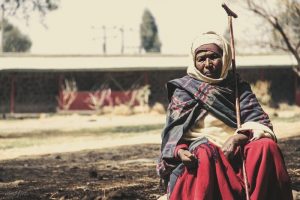 3. Meskel Square and museum
Meskel Square is a central place for gathering during festivals and demonstrations in Addis Ababa. It is also a reference point for local transportation if you are trying to get to the center of Addis Ababa. Meskel Square is most active during political demonstrations otherwise, nothing much happens there. On the other hand, there is the official Ethiopian Tourism office across the street and there are two museums adjacent to the square, just off Bole Road. Also, located around the Meskel square is the Red Terror Martyrs Memorial Museum. The modern museum is small yet significant as it shows and explains the period of "Red Terror" in Ethiopia when countless innocent people suffered. Entrance to the museum is free for both tourists and locals alike. 
4. Visit the Entoto Hills, St. Mary's And Shiro Meda Market
Entoto hill is one of the natural attractions in Addis Ababa you can hardly miss. At 3,200 meters in elevation, Entoto hills are the rooftop of Addis Ababa. You can get a great view of the entire Addis Ababa from the hill passing through small villages and Highland growth. The palace of Menelik II was built on the Entoto Hills and was regarded as his headquarters during few founding days of Addis Ababa. 
Just above the Entoto Hills is the St. Mary's cathedral. It's one of the renowned worship centers, though not the most impressive, it's worth visiting since its located on the same route. The cathedral also has a museum attached to it. On your drive down the Entoto Hills, you can also visit the Shiro Meda Market. This is one of the friendly markets in Addis Ababa where you can purchase interesting local Ethiopian clothes, souvenirs, food, and local crafts. 
5. Local Ethiopian Food
Visiting Addis Ababa without trying their local delicacies is nothing short of a crime. Many tourists who have had the privilege of trying our there local Ethiopian food and coffee constantly look forward to another experience and you can never be disappointed. The dish is usually served in a large tray and you are made to eat with your bare hands. The dish injera is made from teff grain flour. Ethiopian food also consists of spice-filled curries, vegetables, and lots of meat (if you choose it). 
6. Ethiopian Coffee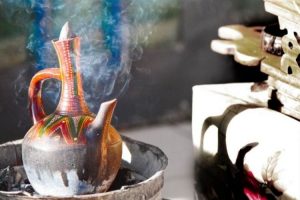 Ethiopia is known as the origin of coffee. You can hardly visit Addis Ababa without having a taste of the locally brewed coffee. Many restaurants in Addis Ababa offers freshly made local coffee. This is because coffee is a way of life in Ethiopia and a way of saying we welcome you. There are two types of coffee here in Addis Ababa, the locally brewed coffee known as Jebena. The local coffee is roasted by hand, ground using a mortar and pestle, and brewed in a traditional clay coffee pot. It's very strong too. Another version of Ethiopian coffee is those influenced by the Italians. There are Espresso machines everywhere, busting out creamy and strong macchiatos and shots of espresso in Addis Ababa.
The hospitality of Addis Ababa offers makes it hard to leave without a tear in the eye and desires to return. The amiable weather, food, natural and man-made attractions, rich cultural display and history makes Addis Ababa a true tourist destination.
Check out our tour packages exploring Addis Ababa: